Frosts Pharmacy
Marston Oxford
01865 243 824
Opening Times
Mon - Fri: 8.30am - 6.30pm
Sat: 9.00am - 5.30pm
Sun: closed
Frosts Pharmacy
Banbury
01295 272 432
Opening Times
Mon - Fri: 8.30am - 6.00pm
Sat: 9.00am - 1.00pm
Sun: closed
Northway Pharmacy
Oxford
01865 763 706
Opening Times
Mon - Fri: 8.30am - 6.00pm
Sat: 9.00am - 1.00pm
Sun: closed
The Walk In Travel Clinic does not always operate in Banbury on Saturdays
Book a Free Appointment Now
Visit the Walk in Travel Clinic
You can find Walk In Travel Clinics within Marston Pharmacy and Northway Pharmacy, Oxford and Frosts Pharmacy, Banbury.
Dedicated Travel Clinics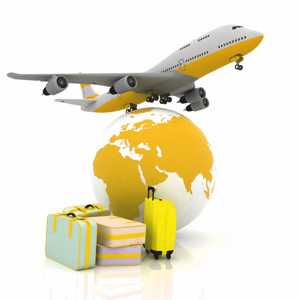 Our pharmacies in Marston and Headington, Oxford and Banbury offer a Walk In Travel Clinic where you can obtain anti-malarial medication and travel vaccinations without the need for a doctor's prescription.
We will ask you to complete a Pre-Travel Assessment, in the form of a questionnaire, so that we can best advise you about the risks associated with your specific destination and travel plans. We will inform you of the recommended treatment and if you consent, we can vaccinate you (subject to certain medical conditions). We can also supply your travel vaccinations / anti-malaria medication and offer advice on staying healthy whilst travelling abroad.
We recommend that you aim to complete any vaccinations 4-6 weeks before you travel. An appointment is not always necessary. Please call in at Frosts Pharmacy, Marston, telephone 01865 243824/email Info@MarstonPharmacy.co.uk or Northway Pharmacy, telephone 01865 763 706/email info@NorthwayPharmacy.co.uk or Frosts Pharmacy, Banbury, telephone 01295 272 432/email info@FrostsPharmacy.co.uk for your Pre-Travel Assessment.
Remember - You do not need a doctor's prescription.
Frequently Asked Questions
Which vaccinations / anti-malaria medication do I need?
This will depend on where you are going, what you will be doing whilst away, any previous vaccinations and your medical history. You may wish to check an online resource such as www.fitfortravel.nhs.uk to get an idea of the treatment you may need before you call/visit.
Do I need to make an appointment?
An appointment is advisable but not always necessary. We will require you to fill out a Risk Assessment Form before we can recommend any treatment. At busy times we may ask you to wait for a consultation.
Do I have to pay?
We will recommend an appropriate course of treatment, dependent on your specific travel itinerary. We will only charge for the vaccinations/anti-malaria medication that you consent to receive. Certain vaccinations (Hepatitis A, Typhoid, Diphtheria/Tetanus/Polio) are available on the NHS and you may be able to get them from your GP surgery. We can administer these for you but we will have to charge. There is a £20 fee for consultation only for referal back to your GP for vaccinations (fully refunded if you come to us for the vaccines)
Does the service cover children?
We are able to vaccinate most children and babies for travel and other immunisations - please ask us for details. Please advise the staff if your child has ever fainted or had a reaction to vaccination in the past.
Under 16s will require a parent/guardian to consent on their behalf. Under 18s should be accompanied by an adult.
Does the service cover pregnant women?
We are not able to vaccinate pregnant women or provide them with anti-malaria medication. We advise all pregnant women to consult with their doctor before travelling.
Do you provide Yellow Fever Vaccinations?
Yes. The Walk In Travel Clinics at Marston Pharmacy, Northway Pharmacy and Frosts Pharmacy in Banbury are designated Yellow Fever Vaccination Centres and have been authorised by NaTHNaC (as the regulatory body for England, Wales and Northern Ireland), to administer yellow fever vaccine in accordance with International Health Regulations (2005).